His father was a concert pianist, and while he himself came from a jazz background specializing in wind instruments such as saxophone, clarinet, western flute, which initially drew Steve Gorn to Indian music was the rich history of the shehnai. Today, the Grammy Award-winning musician is one of Bansuri's most experienced representatives. It mixes rich sound, deep melody and serene magic that can easily transport you to a world resplendent with the essence of Hindustani classical music.
Gorn has experienced the fusion of music from several parts of the world and has collaborated with traditional musicians, including the iconic Paul Simon. And yet, its connection to India is far greater than the richness of music and tradition. Steve recently worked with singer-songwriter Ranajoy Bhattacharjee on his latest single 'Premik Nabik' and it's something that happens every now and then. A Grammy award-winning musician like Steve Gorn's stature collaborating with Bengali music is surely a historic achievement for the Bengali music fraternity. The collaboration took place with the help of US-based Srabasti Jonai Bagchi Singh, who is continuously working on improving Bengali music and providing a platform for talented Bengal singers.

In this week's big interview, Steve Gorn talks to Etimes about his rendezvous with Indian classical music, spiritual connection, memories of Kolkata, what inspires him to continue and many more.
Extracts:

How was your experience working in Bengali song with singer Ranajoy Bhattacharjee?
It's interesting that you don't often see such collaborations because so much music is being created now and there is a lot of cross influences between East and West. So whether it is a western guy or an Indian guy playing violin or clarinet drawing some kind of western orchestration type idea. I think that's something really important, a big part of the influence of world music. When I heard this song, it immediately hit my mind. It is so refreshing and beautiful. It was so nice to work with such talented young musicians and singers. And if you think of orchestration, like how the harmonium was used. It may sound like traditional Indian music, but there is a western influence mixing east and west. So, for me, adding the clarinet to it was quite natural. I think the only thing I brought that was a little different is that I have that jazz background. There is an influence in the way I phrase it, it's really a combination of what would be more of a traditional Bengali approach that I incorporated.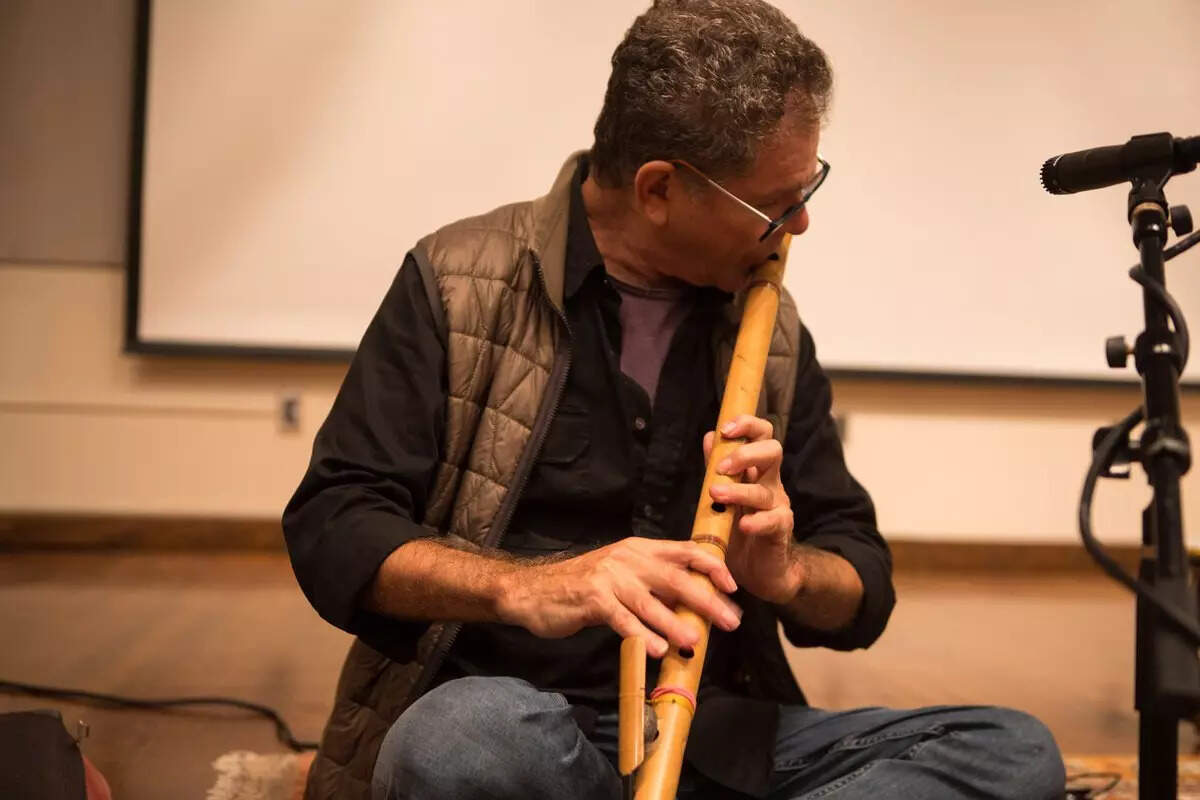 Being a Buddhist and considering your life's work in Indian classical music, how has Indian culture become such a rewarding part of your life?
The practice of Tibetan Buddhism has always deeply influenced my musical journey. Whether it was the meditative or the contemplative experience, it guided my music to become the healing arts; how music can enrich any dedicated artist. Not just entertainment, music becomes a portal, a beautiful synchronization to connect mind and body.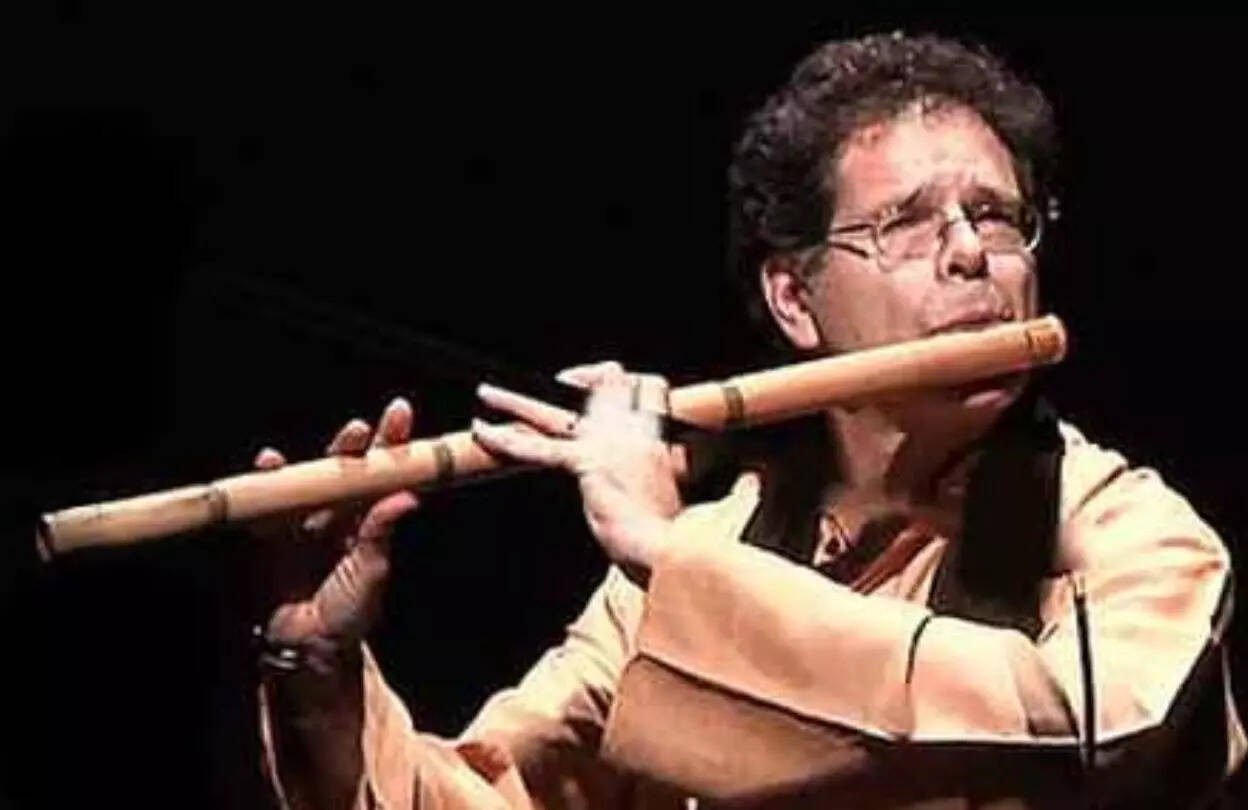 First Saxophone, then Shehnai, then Bansuri… You had a rewarding trip. How did that happen ?

First, my interest in Indian music was mainly the jazz saxophonists I followed like John Coltrane, Yusuf Latif and Charles Lloyd. They were all familiar with Bismillah Khan's Shehnai and it had a significant effect when they developed their own music. This quality moved me a lot. So when I arrived in India, the Shehnai was the first instrument I decided to learn. I went to India in 1969 and traveled a lot and it was amazing years of traveling as a young musician. I was in Banaras and was surprised to see the atmosphere there. It was like a living opera, radiant with life. When you visit the Banaras ghats and observe the people and divine beauty, it is the same as surviving the test of time. It is the wealth of humanity. It can be suffering, pain or unconditional joy and from there the vast array of music inaugurates life. During my years in India, I felt like I could really taste and feel the source of this divine and spiritual music. I believe if I hadn't understood this, I wouldn't have been able to play the kind of music that I created. I had no idea of ​​the real India when I first went there. I just had this western idea that Indian music is related to jazz, so I opted for Shehnai. I still remember when I visited a mela in Maihar and Allauddin Khan Sahib was alive at that time. We stayed there 2-3 days and watched a live performance by sitar maestro Nikhil Bennerjee playing Bhairav. And I realized that I had to devote myself to this musical journey.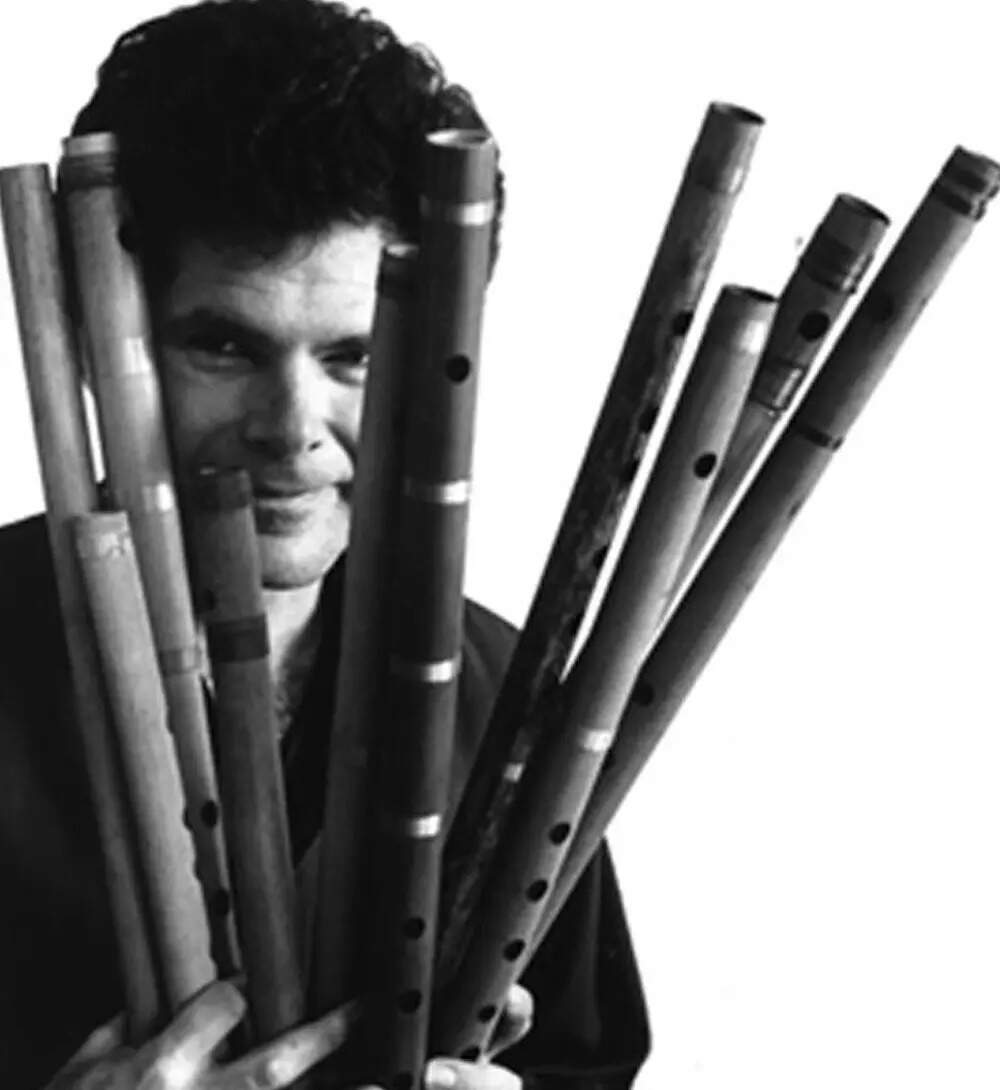 I remember the days of Calcutta in the 1970s. I was lucky enough to be introduced to Guru Goswami, the famous disciple of flute legend Pannalal Ghosh. He had played something and I was able to respond and understand the depth. He had this quality belonging to a form of yesteryear resonating with spirituality, and that appealed to me more than his virtuosity or the unique technique. Nowadays, the emphasis on technique often surprises me. I still remember how I started my trip to Benares with the flute, but then moved on to Calcutta and devoted myself to an important one-year session under his guidance, then continued my journey. I have been to India several times since then and every time I have been there I feel more connected.
As a teacher, how do you guide your students to connect to music on a deeper level?
When I am with my students, I usually focus on guiding them to identify and feel their authentic voice, whether it is Indian classical music or more specifically understanding the sound of a particular note. Awakening this awareness of its authentic sound is the main objective.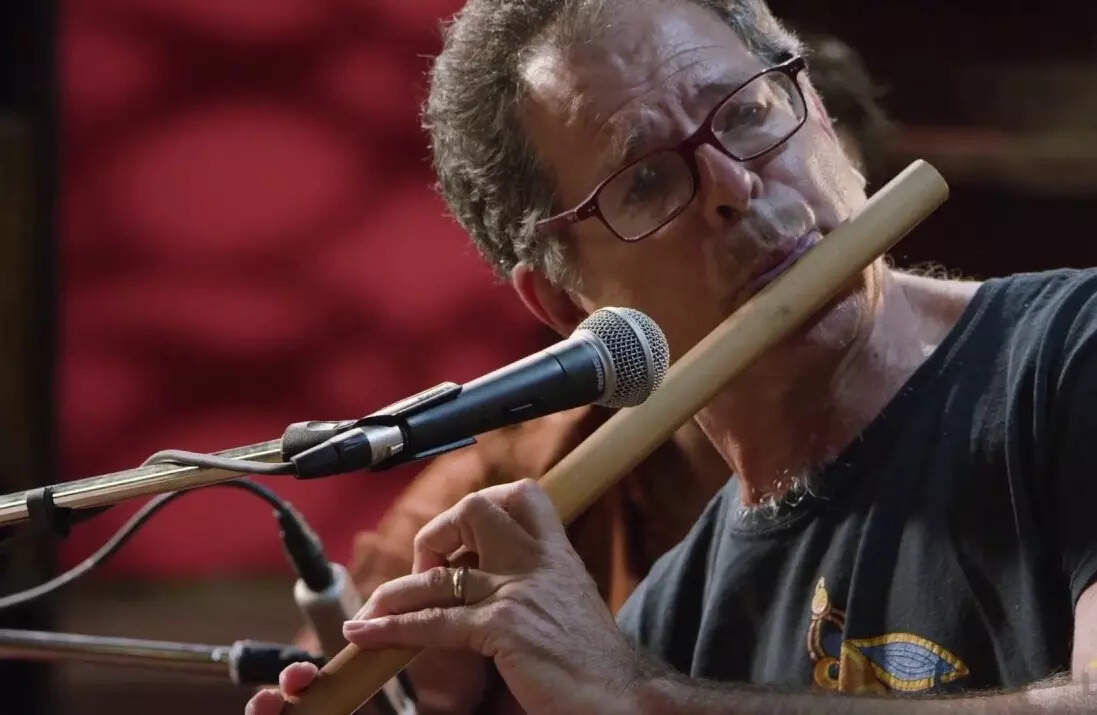 How you let your creativity flow during the pandemic, especially when the whole world faced an inevitable crisis …
I'm just doing my best. My usual mornings start with a cup of coffee and I sit down and play raga. I don't start jumping all over the place. I keep my mind focused on one thing at a time and stay calm. I could just sit there for a while playing a few notes. It's like not rushing into anything. When I play the flute I make sure my body is relaxed, has it started to settle down? You see, our mind always tends to be busy and working on different things at the same time. This is what I tried to avoid. I feel very blessed and lucky to have had a lifetime of being able to swim in this kind of busy world and to continue my practice. It's not that I don't become anxious or disturbed like everyone else, but I feel that my meditation and practice is somewhat of a safeguard against being trapped in the distracted world.